Meet Naushin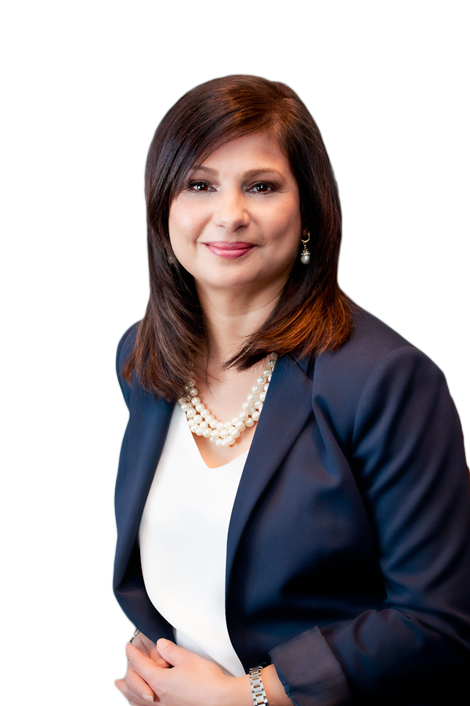 An award- winning Realtor affiliated with Royal LePage Real Estate Services, Canada's largest and most established brokerage, Naushin brings her experience, expertise and a team of professional specialists who work together to assist buyers and sellers through the real estate process.
​
Through their extensive market knowledge and experience, Naushin and her team offer patient guidance to help clients achieve their desired objectives in the fast-paced real estate market.
​
For the first time home buyers, sellers as well as seasoned real estate investors, who are looking for the highest result in their real estate goals, they are committed to understanding their individual needs and providing an exceptional real estate experience.
​
Flawless service and a client focused approach has helped them achieve a successful track record and earning the trust of the most discriminating buyers and sellers. They are here to help with every aspect of their clients real estate needs.
""We were very fortunate to have the assistance of Naushin when searching for our new home. We had specific requirements and Naushin's expert knowledge of the market was invaluable, as was her negotiating expertise and professional approach. We very much appreciate all of the care and attention we received throughout the entire process. Helen and Graham Bentley, residential clients""
Ana & Luis Romero
"We would like to thank Naushin for her assistance with our real estate transactions. She is persistent and hardworking, returns calls promptly and is always available. She is excellent at following up with prospective buyers in a way that is not intrusive. We have used Naushin's services twice and will not hesitate to recommend her to anyone."
Anjoo and T.K. Joshi
"We were very happy to have Naushin partner with us and helping us get the returns we wanted on our real estate investment. Her professional approach, preparation and support throughout the process has been of the highest standards. The closing was flawless and we wouldn't have expected anything otherwise given the quality of her work that we experienced. Dealing with her, we have come to realize what one can expect from a real estate agent, personal care combined with professional standards."
Waseem Shehzad
""I would like to thank Naushin for all her assistance, efforts, patience and kind co-operation with my real estate transaction. I really had a great experience working with her. She is very well focused, hard working and always available to answer my questions and concerns. I will recommend her to all my family and friends without any hesitation.""
Jasmine Kim
"I had a wonderful experience working with Naushin. She sold my property in record time and the price I received was also more than I was expecting. A true professional with excellent marketing ideas and put in effort for getting the property staged and ready for showing which made the difference."
Shiraz Poonawala